The River Spey provides the 'water of life' for the world renowned Speyside malt whiskies which are made here. The soft, clear waters which flow from the mountains to form the Spey provide the unique elixir which make Speyside malts the most popular in the world.
The Spey, the UK's third largest river, has historically supported many local industries, from shipbuilding to the salmon fishing industry. During the mid 18th century, Garmouth, the village at the Spey mouth was the shipbuilding capital of Britain, with timber from the forests around Dufftown and Aviemore being rafted down to create wooden-hulled ships which sailed internationally.
The river is well known by anglers for the quality of its salmon and trout fishing and provides many fishing opportunities. Flowing down through Speyside, majestic and picturesque, it joins the Moray Firth at its mouth at Spey Bay, just a few miles from Dufftown and Parkmore.
Spey Bay is a stunning spot. A nature reserve and special area of conservation, you can you can enjoy plenty of walks here. Keep your eyes out for dolphins, seals, porpoises and ospreys while you discover the beach and river banks.
The Sea Life and Dolphin Center at Spey Bay is educational and fun for children and adults alike. Learn all about the river's history and the inhabitants who live there and the Moray Firth.
The Speyside Way, the famous long distance footpath, runs for 117km and follows the river through the Country of Moray. You don't need to do the entire route however! There are plenty of shorter options for day walks or short strolls.
For further information…
The River Spey
cairngormsnationalpark.co.uk/the-river-spey
Fishing on The River Spey
fishpal.com/Scotland/Spey
The WDC Scottish Dolphin Center at Spey Bay
dolphincentre.whales.org
The Speyside Way
speysideway.org
Search cottage and camping availability…
More around Parkmore…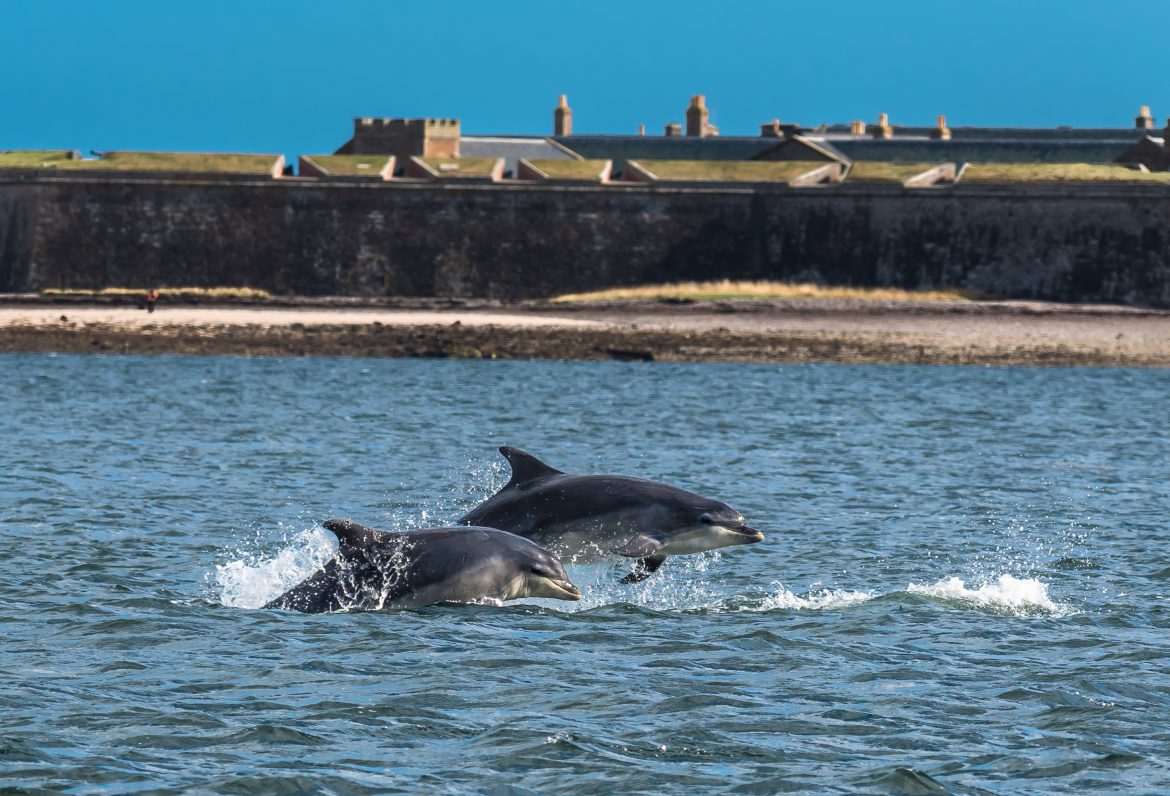 The Moray Firth is home to the most northerly population of bottlenose dolphins in the world. Numbering around 200, you may be lucky to see one, two or even a whole pod! There are many land-based dolphin spotting locations along the coast including Chanory Point, Spey Bay, Burghead, Hopeman and Nairn. The dolphins can be […]