Speyside's incredible natural larder is a food lover's heaven. The range of produce from our country and coast means you can indulge in the very best of meat, game, fish, shellfish and delicious vegetables straight from the land.
From the country we have Aberdeen Angus beef, pheasant, venison and haggis, and from the rivers, salmon and trout. From the coast we have lobster, mussels, clams, prawns and langoustines, cod, plaice and monk fish. The famous 'Fish & Chips' can be found everywhere and aren't to be missed.
There are many restaurants and cafes around Parkmore, from fine dining to cozy bistros, friendly cafes and street food vans. Breakfasts here are bacon and egg rolls, or set yourself up for the day with a full Scottish breakfast.
For lunch enjoy a freshly made salmon sandwich or the famous Cullen Skink soup. For dinner there are many take-away choices, cook up a Scottish storm in your cottage, tent or RV or treat yourself to fine dining out.
Savor the food in Moray with locally brewed artisan beers, gins and wines and of course a dram of malt whisky to finish!
Search cottage and camping availability…
More around Parkmore…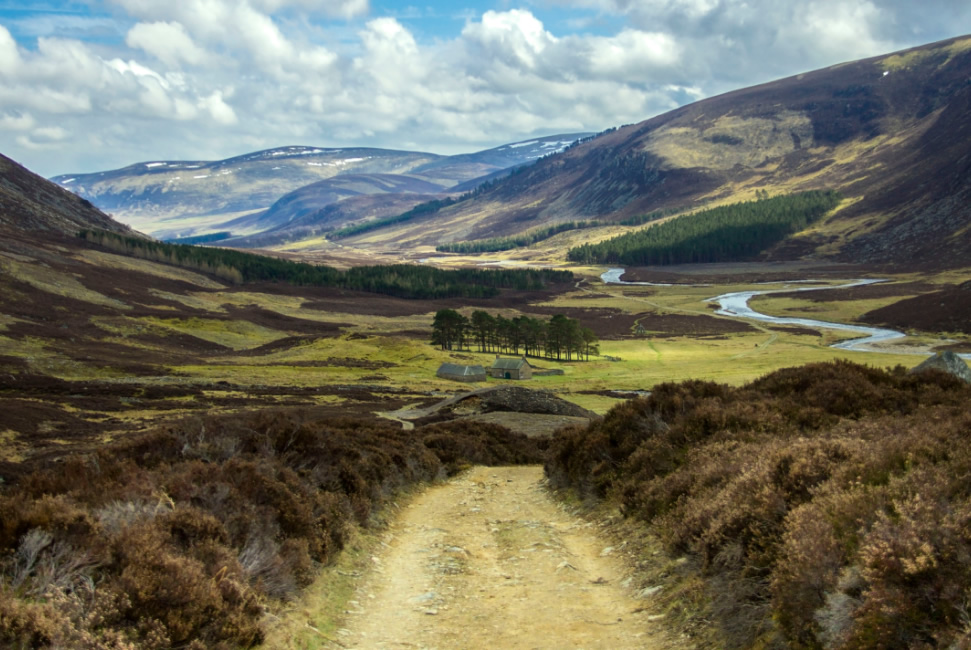 Around Parkmore and in the wider area you'll find a wealth of walks, from easy, low-level strolls to more difficult mountain scrambles, whatever time of year. The Moray Coastal Trail is a series of trails covering the coast from Cullen to Forres, with wide sandy beaches, dramatic cliffs, stunning coastal formations and quaint fishing villages. […]