The Keith Dufftown Railway aka ' The Whisky Line ' is a unique, historical heritage line running 11 miles between two of the most famous (and beautiful) whisky producing towns in Scotland; Keith and Dufftown.
The Keith Dufftown Railway is located just 2km from Parkmore Cottages and Dufftown Campsite.
The trip from Dufftown to Keith and back is a fantastic one for all, perfect for children and families. Step back in time, relax back and enjoy this multi-sensory experience!
Take in views of picturesque scenery, distilleries, a beautiful loch, castle, fairytale pine forests, deer, birds of prey and other wildlife. Enjoy the beautiful historical stations, and meet the friendly group of volunteers who, incredibly, keep this historical train line alive.
Dufftown Station & The Sidings Café
At Dufftown Station, a converted train carriage provides the venue for the quaint Sidings Café, serving delicious cakes and freshly made-to-order lunches made with quality local produce. Buy your tickets at the old-style ticket office and board the historical train!
Dufftown Station is located next to Glenfiddich Distillery on the A941, approximately 2km from Dufftown town centre.
Keith Station & Keith Distillery Tours
On arrival at Keith Station, browse the station shop offering a wide range of train memorabilia and souvenirs. Treat yourself to some whisky tablet (Scottish toffee) or a malt whisky ice cream. Look around at the collection of station antiques, the beautifully kept station, the historical train and the lovingly tended floral displays.
Take the next train back after 15 minutes, or explore Keith and take a later train back to Dufftown. In Keith you can experience tours of Strathisla, Glen Keith and Strathmill whisky distilleries.
Special Events
On The Whisky Line, special events are held throughout the year such as the Easter Bunny Challenge, The Spirit Of Speyside Whisky Festival, a 1940's Weekend, The Ghost Train for Halloween, the Fish and Chip Special, and for Christmas time, many special Santa trips.
The Volunteers
The Keith – Dufftown Railway is a registered charity which is entirely run, operated and maintained by a dedicated group of volunteers. By supporting the railway, you are helping to keep alive this important and much-loved part of the area's history.
Enjoy Your Trip!
The Keith to Dufftown Railway really is a highly memorable and super-fun experience, right on the doorstep of Parkmore Cottages and Dufftown Campsite. Enjoy your trip!
Further information…
Keith Dufftown Railway – Official Site (Train times, special trips, events and full information)
keith-dufftown-railway.co.uk
Search cottage and camping availability…
More around Parkmore…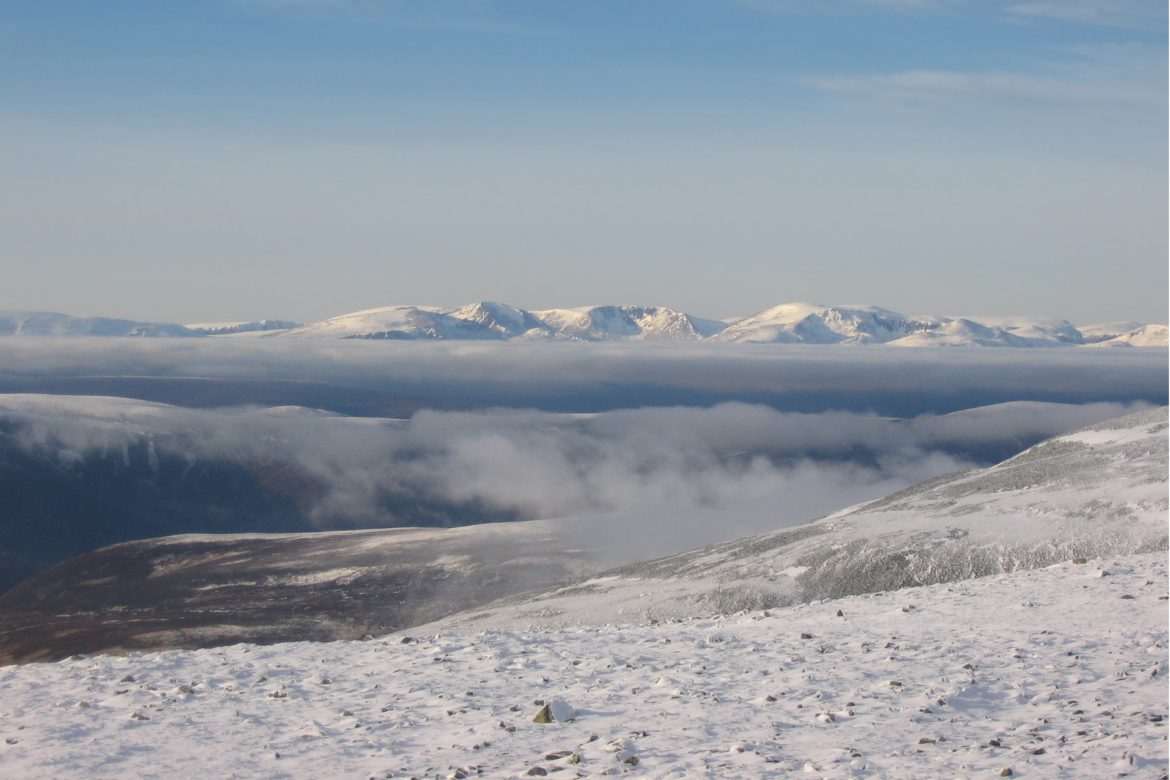 For skiing and snowboarding in Scotland, Parkmore is close to the 3 top Scottish ski resorts; The Cairngorms, The Lecht and Glenshee. The Lecht is the closest and only 27 miles away, The Cairngorms 41 miles away and Glenshee 65 miles away. If you're planning to ski or snowboard while in Scotland, Parkmore is a […]